CHINT Meter New STS Certifications obtained
2020-12-15 chint meter 2958
In August 2020, CHK130 and CHK330 both passed the STS certification test and obtained the certificate. Chint will continue to provide more smart products to serve the prepaid market.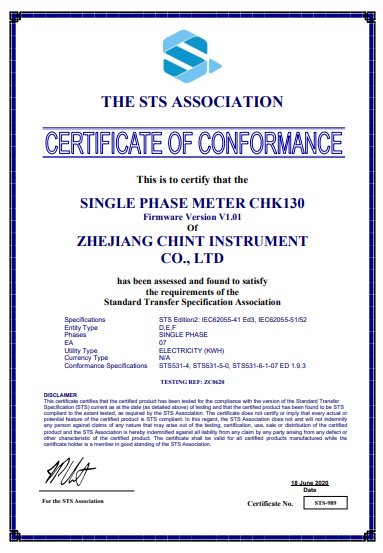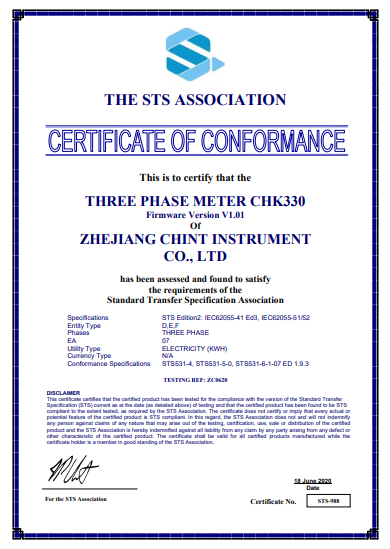 CHK130 and CHK330, as Chint's ALTITUDE series of smart products, adopt modular design,which support remote reading , parameter setting and remote disconnecting and connecting control. Multi- payment method make the Top-up convenient and real-time anti-tampering function can help customers protect asset security.
The STS standard (Standard Transfer Specification) is a globally recognized open standard for prepaid systems, and it is also the entry barrier for the prepaid market.
This standard can ensure that utilities or other users adopt appropriate key management to protect the security of prepaid transactions.And can ensure interoperability between prepaid products of different manufacturers.