CEO Speech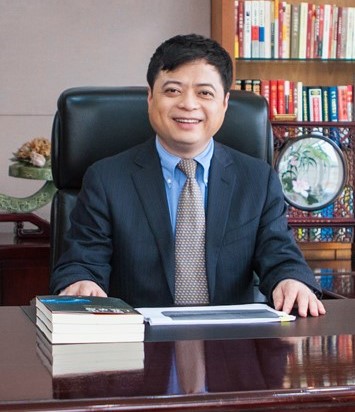 Mr. Nan Cunhui, born on July 1963 in Yueqing County, Zhejiang Province, currently hold the positions of chairman of CHINT Group, the Standing Committee member of the Chinese People's Political Consultative Conference (CPPCC), Vice Chairman of All-China Federation of Industry and Commerce, Chairman of the China Electrical Equipment Industrial Association, Chairman of the General Association of Zhejiang Entrepreneurs, and the first rotating chairman of Yangtze River Delta Entrepreneurs Union. He once served as a deputy to the 9th, 10th and 11th National People's Congress, a member of the 12th CPPCC, a member of the Standing Committee of the CPPCC, and a member of the Standing Committee of All-China Youth Federation.
Mr. Nan Cunhui is an outstanding representative of Zhejiang merchants. Ever since he started his own business in 1984, he has insisted on industrial development and creating brands. At present, CHINT Group has formed a "3+2" industrial platform for green energy, smart electricity, smart low-carbon cities, and scientific and technological innovation incubators, aiming to be a leading global smart energy solutions provider. In 2021, CHINT Group's sales revenue reached USD 16.1B.
Mr. Nan Cunhui has always adhered to the business philosophy of "Creating value for customers, seeking development for employees, and taking responsibility for society." Under his leadership, CHINT Group has always integrated its own development into the overall development of society and the economy. By exploring new ways to prosper with the people, such as innovating photovoltaic technology, creating a value-sharing culture, building a community with a common mission in the industrial chain, and building an industrial incubation platform, CHINT has achieved the unity of economic, social and environmental responsibility.
Through his advocacy, CHINT funded and established The Commonweal Foundation, which has to date contributed more than USD 61.8M in donations and reliefs to various social public welfare undertakings such as poverty alleviation, education, earthquake relief, public entrepreneurship, ecological environmental protection, epidemic prevention and control, and more. In 2021, CHINT won first place in China's Top 100 Private Enterprises Social Responsibility Model Award.
Mr. Nan Cunhui has successively won the "Outstanding Achievement Award of the Global Youth Entrepreneurs", "The 11th China Top Ten Excellent Youth", "CCTV2002 China Economic Person of the Year", "The First Outstanding Privately-owned Entrepreneur in China", "China's Youth Entrepreneurs Innovative Management Gold Award", "China's Top Ten Entrepreneurs", "China's Outstanding Charity Contributors", "China's Energy Person of the Year", and "China's Top Ten Innovative Persons in Manufacturing" "Excellent Chinese Socialism Builder", "Outstanding privately-owned entrepreneur for the 40th anniversary of reform and liberalization" and other honors and titles. On December 18, 2018, the CPC Central Committee and the State Council awarded Mr. Nan Cunhui the title of "Reform Pioneer".