CEO Speech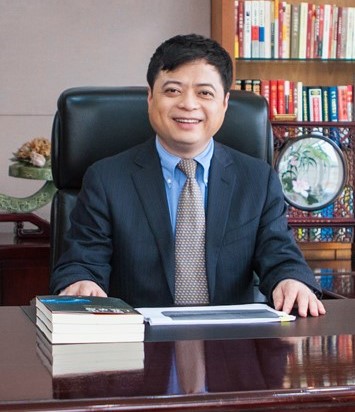 Chint produces and operates high and low voltage electrical appliances, power transmission and transformation equipment, instruments & meter, construction electrical appliances, automotive electrical appliances and etc. With China's reform and opening up and China's economic development, since 1984, Chint has become a large-scale enterprise group with 14,500 employees and an annual output value of 12 billion yuan after 20 years of hard work. It has become the largest enterprise in the production and sales of low-voltage electrical appliances in China.
The pace of history has always been moving forward. Chint's development and achievements today benefit from the care and support of all sectors of society and the joint efforts of all Chint people. However, compared with international world-class enterprises, we still have significant gaps.
In the face of economic globalization, the market has entered a customer-oriented era. In the future competition, we will deal with international competition rules and commercial standards. Therefore, we can't stay in yesterday's performance. We must adhere to the corporate mission of "Harmony, Modest, Practicalism, Innovation", adhering to the corporate philosophy of "Striving for world famous brands and realizing the industries serve the country", and changing everything that does not adapt to the market development trend. The business concept and behavior habits further stimulate the team's passion and organizational vitality, give full play to our innovative ability, constantly surpass ourselves, create a source of vigorous development, and rapidly improve the whole competitiveness.
I believe that on the basis of "cooperative development and common improvement", all Chint people will work with full enthusiasm, innovative thinking and pragmatic approach, unite as one and strive courageously to achieve the set goals on the world economic stage and achieve common development with all partners.