CHINT Global Meter R&D –Speedily Catching on the Market with Responsive Product Development
2020-10-16 CHINT Global Meter R&D –Speedily Catching on the Market with Responsive Product Development 3660
CHINT Global Meter R&D
The digital revolution is coming to the power industry. Renewables, distributed generation, and smart grids demand new capabilities and are triggering new business models and regulatory frameworks. Data collection and exchange are growing exponentially, creating digital threats but also valuable opportunities. In order to survive and develop in such challenges, the future of public utilities needs an integrated digital system. Combining with the CHINT Group's "One Cloud & Two Nets" strategy, CHINT Meter is also constantly exploring the road of intelligent transformation, providing more and more public utilities with innovative intelligent integrated solutions.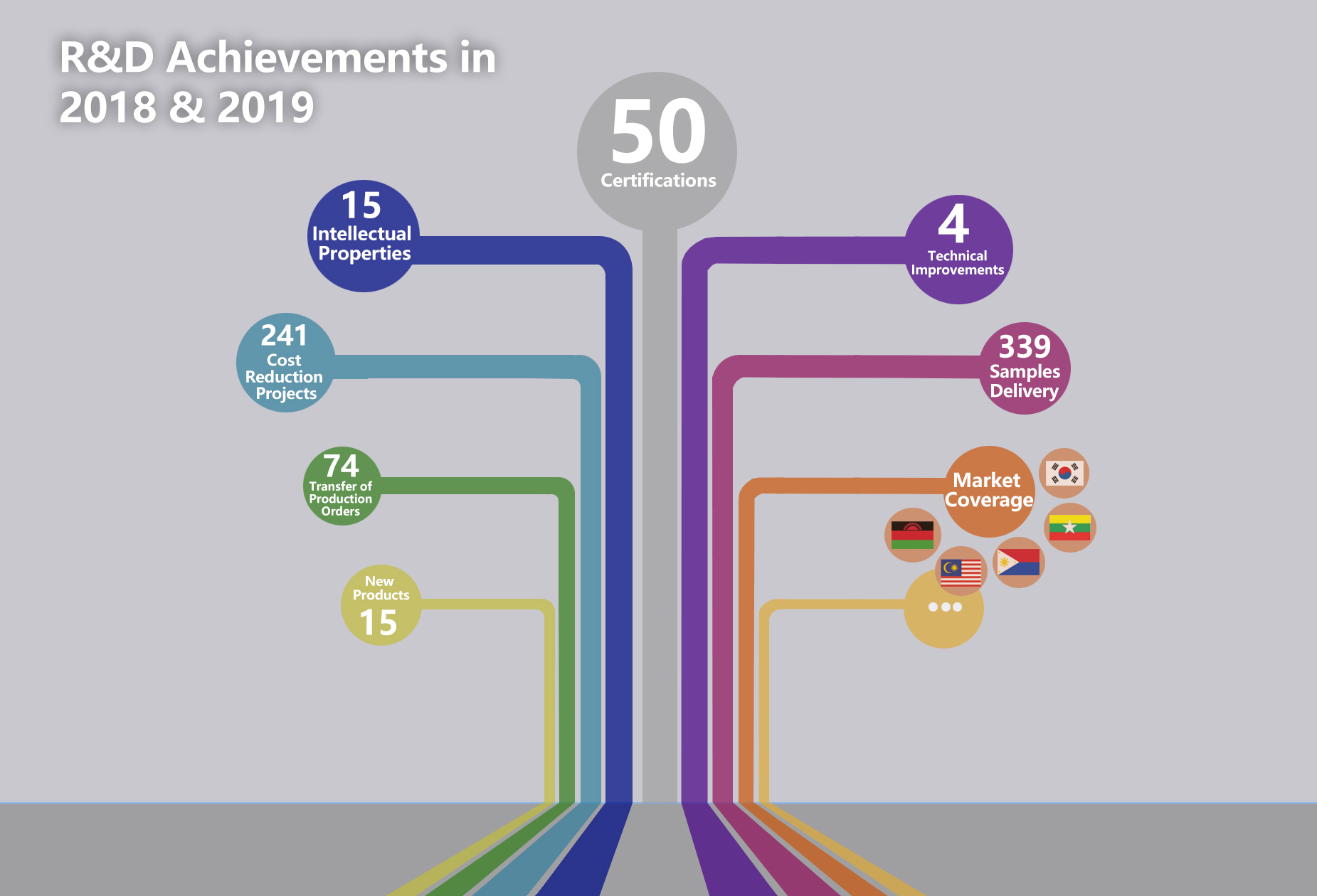 Building Unified platform to quickly respond to the market
At present, there are 36 professional in CHNT Meter overseas R&D team. Although the team is not large, it has formed a matrix of product lines such as systems, terminals, firmware, hardware, structural parts, integrated delivery function line and smart meters, STS prepaid meters, and ordinary meters product lines.
The functional line is responsible for the construction of unified platform and specification, and also the real-time collection, tracking, analysis, studying international standards and advanced technology. The product line is responsible for quickly responding to the market by precisely analyzing customer needs to develop products; analyzing competing products to ensure cost competitiveness; making minimal changes to respond quickly to the market.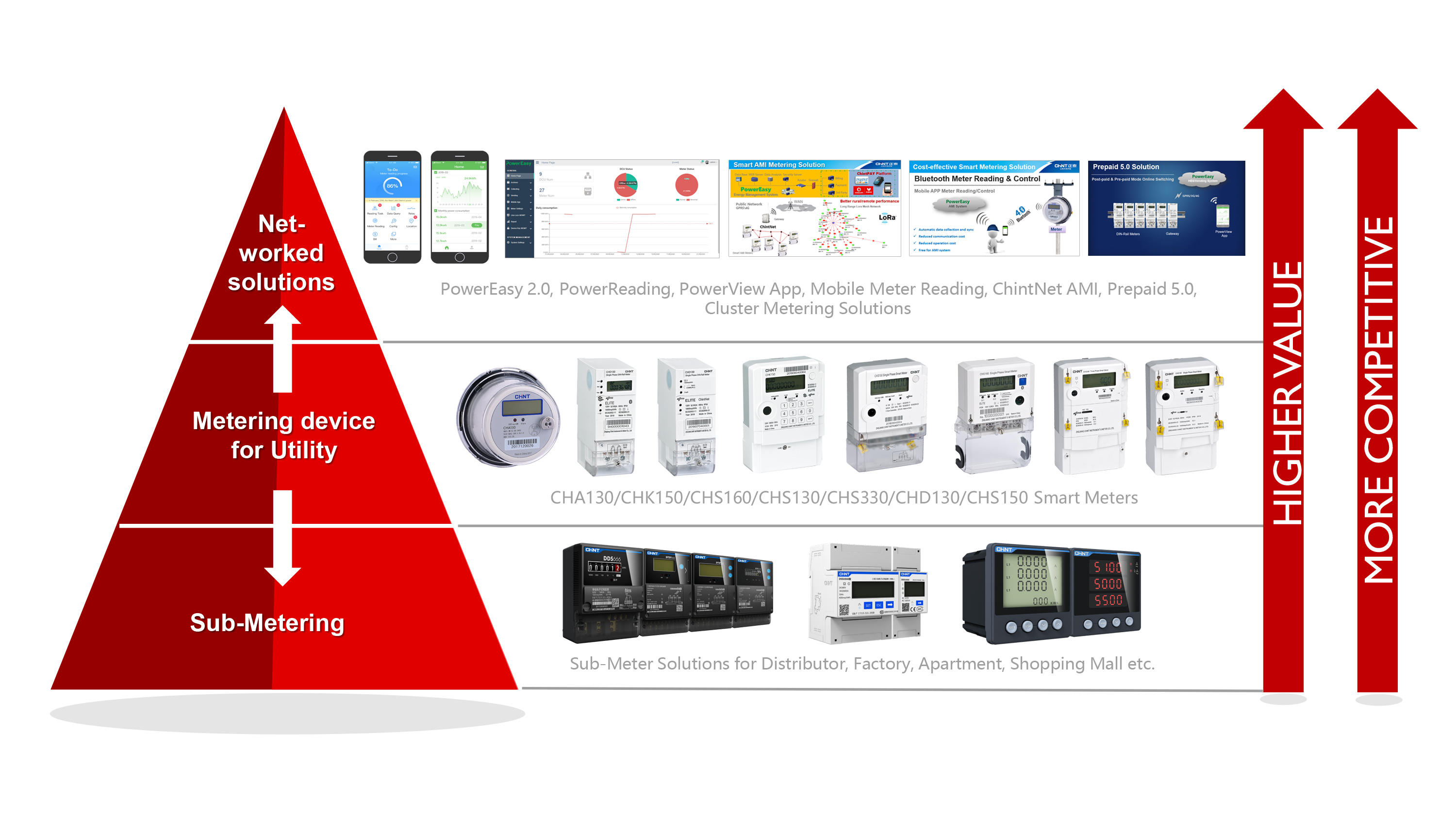 Focusing on future market and providing integrated solutions
In 2020, a new integrated delivery function module is established for the CHINT Meter overseas to get through the coordination among the system, concentrator, communication module and electricity meter, realizing the overall solution 1+1 > 2 and the goal of system driven products and expand market share.
Recently, 4 industry-leading solutions have been successfully launched:
1) Low-cost, easy-to-deploy Bluetooth meter reading & control solution;
2) Highly reliable communication network, real-time reading/controlling ChintNet high-reliability AMI solution;
3) Prepaid 3.0 solution with low cost, high anti-tamper, and easy deployment;
4) Prepaid 4.0 solution for mobile payment and remote recharge of electricity meter.
Cooperating with international famous enterprises to enhance the status of the industry
In 2018, as the only first-stage shortlisted manufacturer of Linky project in China, CHINT developed intelligent electricity meters, which meet the requirements of Linky project, and obtained certain certificates such as MID, ROHS and WEEE. In the same period, after analyzing the demand and function positioning of smart power grid, the overseas general intelligent electricity meters independently developed by the company were favored by international companies such as Honeywell and Foxconn, etc. At the moment, CHINT Meter seized the market opportunity and developed in-depth strategic cooperation with them.
In 2017, an international well-known enterprise selected CHINT as a strategic partner from a large number of suppliers to conduct business exchanges. As an internationally renowned IT and intelligent energy solution provider, this company provides complete solutions for the control and optimization of energy network (distribution network operators) and generators (power plants), and is in a leading position in the field of intelligent upgrading of power network.
At the beginning of 2018, we established an in-depth cooperation model of "risks sharing and benefits sharing" to continuously promote the project process. There are certain technical difficulties in this project. The technical requirements include meeting IDIS, G3-PLC communication, and being equipped with wireless M-Bus communication, identity, authority management, and key management functions. After receiving the task, we have worked together to fully meet the market demand with customer-oriented. In addition, it has obtained many valuable certifications during the R&D process.